Fall of Ignatius and Pamplona
9. Fighting the French in Pamplona
In 1521 the Duke of Nájera was called to provide troops to put down a revolt against the monarchy further south in Spain. With the bulk of the Spanish defensive forces away from Navarre, the French and the King of Navarre, who had married into the French royal family, attacked to take the country back. Iñigo was left with a much depleted force to try and hold the Navarrese capital, Pamplona.
The local commanders suggested surrender but Iñigo managed to persuade them to try and hold out against the superior French forces – a heroic, but ultimately doomed decision.
In the fighting, Iñigo was injured badly in the legs. He fell, and so did the fortress of Pamplona.
Lyrics

My dreams of glory took me up the road to fight against the French;
Defending towns with sword and shot and all the skill I knew;
Until one day within the fray, French cannon aimed at me,
Broke through one leg, the other crushed, and I was left for dead.
The city fell, career as well, that road at least I'd travel no more,
This swordsman's fun, the fight was done – before it had begun.
---
A thought to ponder
Have you ever found yourself out on a limb supporting an action or idea which was not popular with those around you? How did it turn out?
---
Scripture for the Day
As a way of praying today's Scripture we suggest, Lectio Divina?)
Psalm 13 NRSVACE
How long, O Lord? Will you forget me for ever?
How long will you hide your face from me?
How long must I bear pain in my soul,
and have sorrow in my heart all day long?
How long shall my enemy be exalted over me?
Consider and answer me, O Lord my God!
Give light to my eyes, or I will sleep the sleep of death,
and my enemy will say, 'I have prevailed';
my foes will rejoice because I am shaken.

But I trusted in your steadfast love;
my heart shall rejoice in your salvation.
I will sing to the Lord,
because he has dealt bountifully with me.
---
Music for Today
Song based on Psalm 13, sung by Alisa Turner
Purchase more of the music of Alisa Turner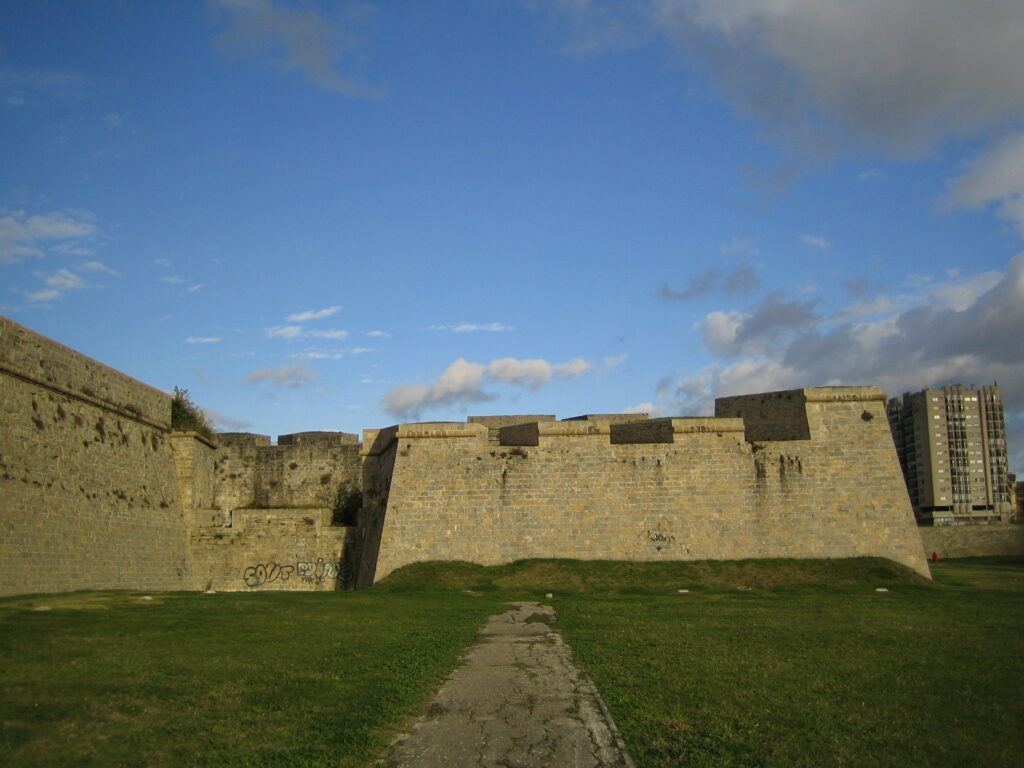 The Walls of Pamplona
Substantial walls and a fortress still stand in Pamplona marooned in the middle of a modern town.
Photo: DWB Ignatian Pilgrimage
Live Weekly Review
Join us for a live review of the week either on Friday afternoon at 2pm or Sunday afternoon at 3.30pm UK time. For a Zoom Link Click Here. We recommend this prayer time especially for those of you who are not members of another group.