---
---
Pedro Arrupe SJ was the second Basque leader of the Jesuits who steered them through the troubled waters which followed the Second Vatican Council – the first Basque leader was Saint Ignatius of Loyola.
He began training as a medical doctor in 1923, but miraculous cures in Lourdes where he spent some months in 1926 changed his vocation to the Jesuit priesthood. He studied in Spain, Belgium, Netherlands and the USA where he did a doctorate in medical ethics.
He was missioned to Japan. He was appointed superior and novice master in Hiroshima in 1942 and was there within the blast area when the atomic bomb was dropped in 1945. The noviciate was protected by a small hill and the Jesuits there were spared. Pedro used his medical training to help hundreds of blast victims from the bomb.
In 1958 he was appointed the first Jesuit Provincial of Japan. And in 1965 he was elected as Jesuit Superior General.
His quiet and prayerful style led the Jesuits safely through the difficult period following the second Vatican Council. A period when there was an impetus to serve the poor and marginalised in society rather than the more traditional Jesuit service of the comfortable middle classes.
After suffering a stroke in 1981 he could no longer lead the Jesuits. He spent the last ten years of his life in the Jesuit infirmary in Rome.
He was loved and respected by most of the world's Jesuits.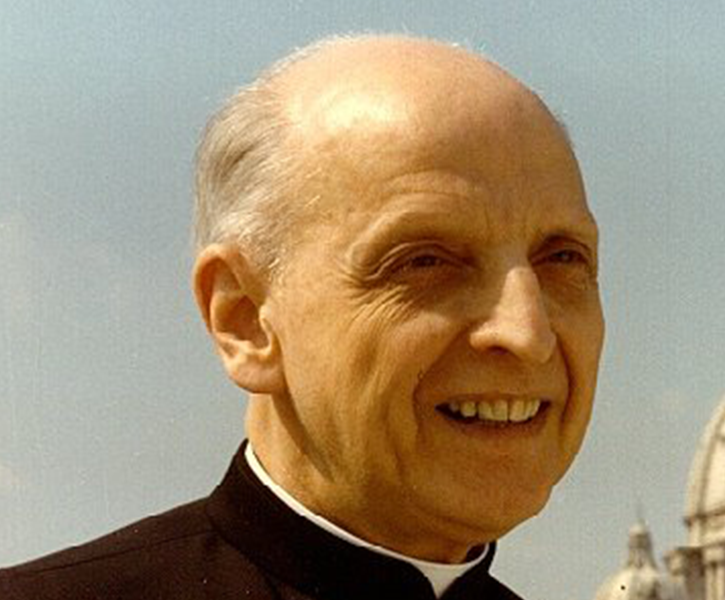 Born: 1907 in Bilbao, Spain
1927: Entered the Jesuits.
1936: Ordained in Kansas, USA
1952: Appointed Provincial of Japan
1965: Elected Jesuit Superior General
1981: Suffered a stroke, was paralysed and gave up leading the Jesuits.
1991: Died in Rome
Quote
Our faith in Jesus Christ and our mission to proclaim the Gospel demand of us a commitment to promote justice and enter into solidarity with the voiceless and the powerless."

32nd General Congregation of the Society of Jesus.
Today's Scripture
Luke 6: New Revised Standard Version, Anglicised, Catholic Edition
20 Then Jesus looked up at his disciples and said:
'Blessed are you who are poor,
for yours is the kingdom of God.
21 'Blessed are you who are hungry now,
for you will be filled.
'Blessed are you who weep now,
for you will laugh.
22 'Blessed are you when people hate you, and when they exclude you, revile you, and defame you on account of the Son of Man. 23 Rejoice on that day and leap for joy, for surely your reward is great in heaven; for that is what their ancestors did to the prophets.
24 'But woe to you who are rich,
for you have received your consolation.
25 'Woe to you who are full now,
for you will be hungry.
'Woe to you who are laughing now,
for you will mourn and weep.
26 'Woe to you when all speak well of you, for that is what their ancestors did to the false prophets.
Thought for the Day
Have the pains and tragedies of your life given you greater perspective?
Like Arrupe, perhaps try to hand your life over to God to follow God's will.
Music