---
---
John was the only Catholic executed for the faith in Scotland during the post reformation period.
He was born in the far north east of Scotland and came from a Calvinist family. On reaching the age of 12 he was sent to Europe for his education, where he came into contact with both the Benedictine and Jesuit Catholic religious orders. Although just a young teenager, he took the initiative in finding what he considered to be the best education available for him.
At the age of 17 he became a Catholic, and two years later joined the Jesuits. After studies for the priesthood he was ordained in Paris. He wanted to return to minister in Scotland, which unfortunately for him, was under the Protestant rule of James I.
He managed just under a year of ministry before he was caught, brought to trial and convicted of treason.
He was executed publicly at Glasgow Cross.
Books about Saint John Ogilvie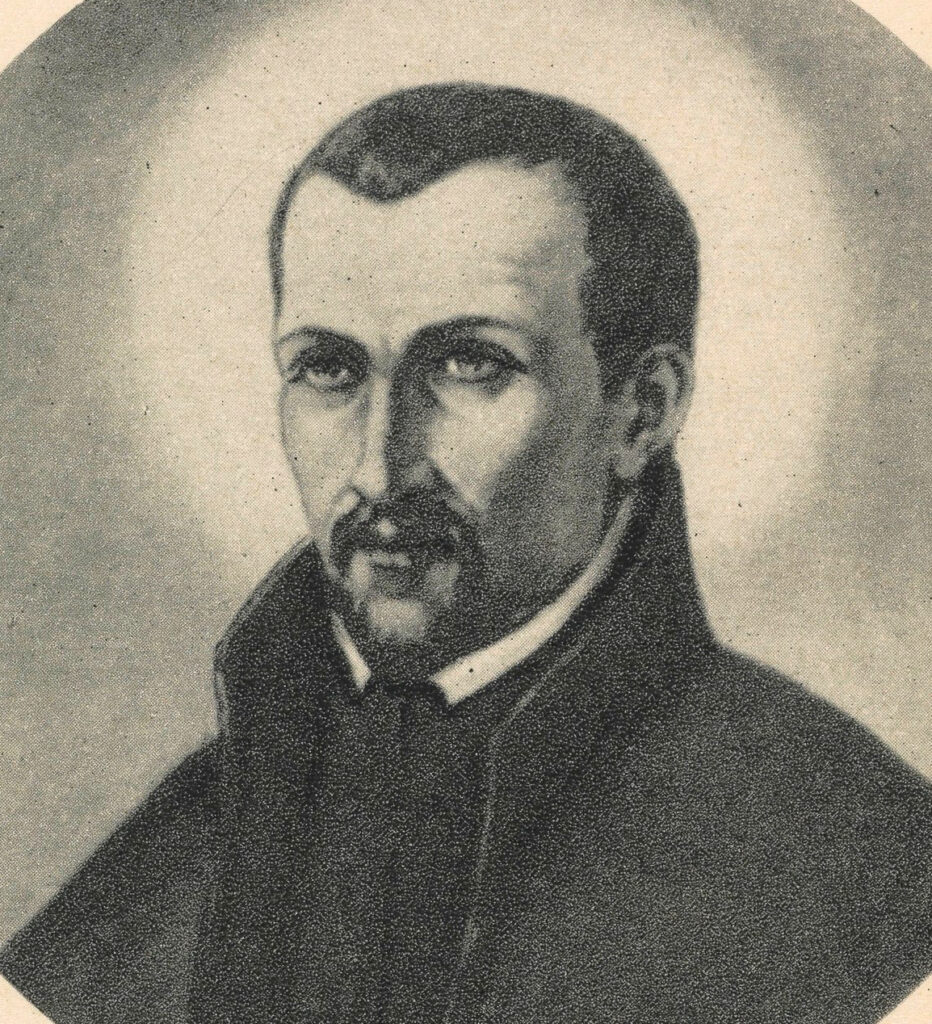 1580: Born in Banffshire, Scotland
1592: Went to Europe to be educated, with Benedictines and Jesuits.

1597: Converted to Catholicism
1599: Joined the Jesuits
1613: Ordained in Paris
1613: Went to Glasgow to Minister to Catholics
1615: Was hanged at Glasgow Cross.
1976: Canonised by Pope Paul VI
Quote
If there be here any hidden Catholics, let them pray for me, but the prayers of heretics I will not have."

John Ogilvie from the Scaffold
Today's Scripture
Revelation 5: NRSVACE
'You are worthy to take the scroll
and to open its seals,
for you were slaughtered and by your blood you ransomed for God
saints from every tribe and language and people and nation;
10 you have made them to be a kingdom and priests serving our God,
and they will reign on earth.'
11 Then I looked, and I heard the voice of many angels surrounding the throne and the living creatures and the elders; they numbered myriads of myriads and thousands of thousands, 12 singing with full voice,
'Worthy is the Lamb that was slaughtered
to receive power and wealth and wisdom and might
and honour and glory and blessing!'
Thought for the Day
Let us pray today for peace and co-operation between different Christian denominations and between different religions.
Music
>