---
---
Patrick was born in Britain. His father was a Roman civic official and Christian. When Patrick was 16, he was captured by raiders and taken to Ireland as a slave, where he was put to work as a shepherd. During that time, he converted to Christianity.
After 6 years, he had a vision of a boat that would take him to freedom and walked 200 miles to find it. With some difficulty he persuaded the captain to take him and found his way home.
A few years later, he had a vision which convinced him to return to Ireland. His position as a foreigner in Ireland outside of normal kinship ties and tribal allegiances was not easy, but he is now recognised as the founder of Christianity in Ireland. Rather than being bound in slavery, he bound himself to the Trinity and explained the Trinity to others using the shamrock.
Unlike most of the Celtic saints whose stories are recorded centuries after their deaths, Patrick tells his story himself in his autobiographical "Confessio."
Patrick is venerated as the patron Saint of Ireland.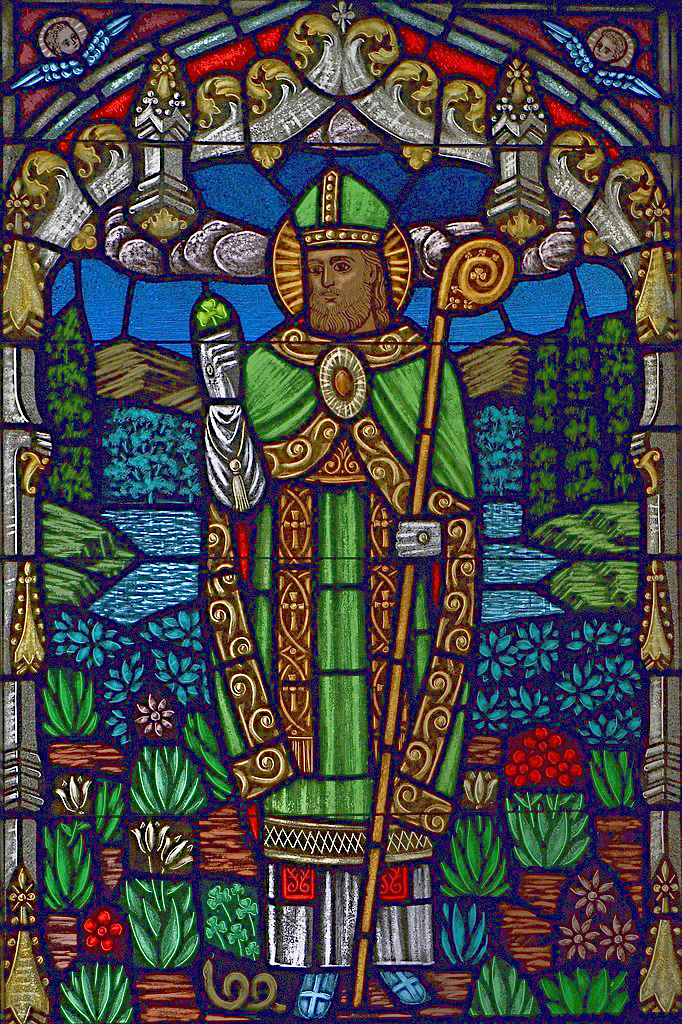 Name: Patrick
c385: born in Britain
401: Enslaved by Irish raiders
407: Escaped and returned to Britain.
432: To Ireland as a Missionary
445: Founded a church at Armagh
461: Died in Ireland
Quote
All I can do is what is written: 'Weep with those who weep' …. This is why the church mourns and weeps for its sons and daughters whom the sword has not yet slain, but who were taken away and exported to far distant lands, where grave sin openly flourishes without shame, where freeborn people have been sold off."

Letter to the soldiers of Coroticus: St Patrick
Today's Scripture
Isaiah 61: New Revised Standard Version, Anglicised
The spirit of the Lord God is upon me,
because the Lord has anointed me;
he has sent me to bring good news to the oppressed,
to bind up the broken-hearted,
to proclaim liberty to the captives,
and release to the prisoners;
2 to proclaim the year of the Lord's favour,
and the day of vengeance of our God;
to comfort all who mourn;
3 to provide for those who mourn in Zion—
to give them a garland instead of ashes,
the oil of gladness instead of mourning,
the mantle of praise instead of a faint spirit.
Thought for the Day
Are you impacted by slavery in your life (through the media, goods, services or personal experience)? In what ways are you bound in your life?
How is God calling you to respond?
Music