---
---
St Augustine was born in North Africa and went on to become one of the most significant theologians of the Church.
The freshness with which he proclaimed the faith marked him out from his contemporaries because God had worked so powerfully in his life to bring him to conversion.
Educated in modern day Algeria, he travelled to Carthage to pursue his studies further but became a pleasure seeker.
He went on to study in Rome and Milan, where he converted to Christianity.
All his life he had sought peace in the restlessness of his existence and finally found it in the arms of God. He started to bear witness to the Gospel in his life; he soon became a priest, and shortly after became the Bishop of Hippo – in the country he had grown up – where he died, having made one of the most significant contributions to theology the Church has ever seen.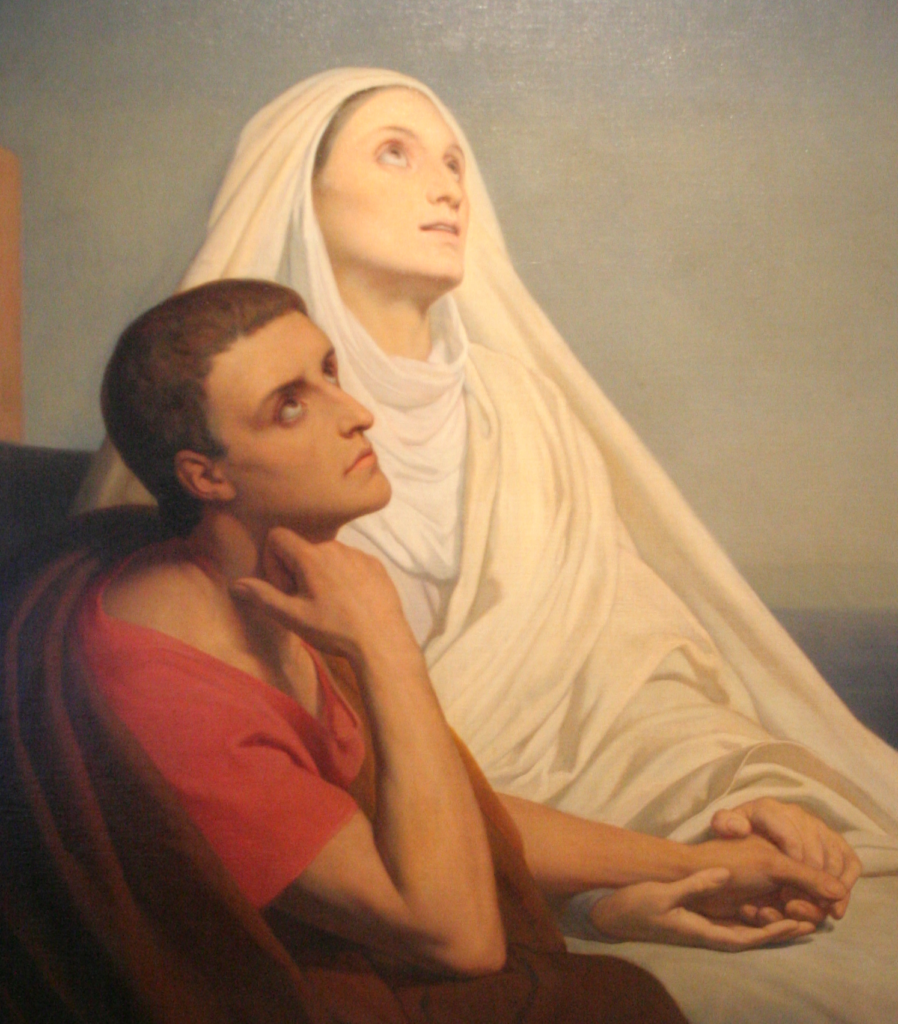 354 AD: Born in Algeria
386: Converted to Christianity at the age of 31
391: Ordained as Priest
395 or 396: Ordained as Bishop of Hippo.
430: Died in Algeria
Quote
You have made us for yourself, O Lord, and our hearts are restless until they rest in You."

St Augustine, Confessions 1:1
Today's Scripture
Psalm 131: New Revised Standard Version, Anglicised
A Song of Ascents. Of David.
1 O Lord, my heart is not lifted up,
my eyes are not raised too high;
I do not occupy myself with things
too great and too marvellous for me.
2 But I have calmed and quieted my soul,
like a weaned child with its mother;
my soul is like the weaned child that is with me.[a]
3 O Israel, hope in the Lord
from this time on and for evermore.
Thought for the Day
The longer you remain in contact with God, the longer you give for him to transform you.
Music