---
---
Mary Ward challenged the religious authorities of her time by affirming the importance of apostolic religious life for women. After entering the Poor Clare convent at St Omer, she received her calling to found a religious order while she was combing her hair. She heard the words, 'Glory, Glory, Glory' spoken directly to her by God.
Living at a time when Catholics were persecuted in Britain made her mission a great challenge. Yet she persevered and her religious order, now called the Institute of the Blessed Virgin Mary, began to grow and found more schools. Her defence of the role of women in the Church lead to great criticism and it was only in 1909 that she was finally recognised as the founder both of the Loreto sisters and the IBVMs, now called the Congregation of Jesus.
The lasting legacy of her humble calling by God – while combing her hair – is the many apostolic women's religious orders that exist today across the globe.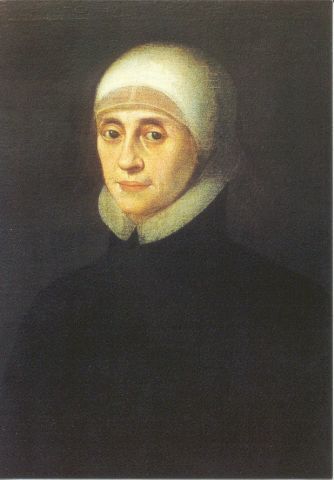 1585: Born in Newby with Mulworth, Harrogate, Yorkshire.
1606: Entered Poor Clare convent in St Omer.
1609: Received calling to found religious order, aged 24.
1609: Founded first Religious Community, St Omer
1645: Died in Heworth, York.
1909: Recognised as founder of two religious Institutes.
Quote
Divine love is like fire which will not let itself be shut up for it is impossible to love God and not extend God's honour."

Mary Ward
Today's Scripture
Song of Solomon 8: New Revised Standard Version, Anglicised
Set me as a seal upon your heart,
as a seal upon your arm;
for love is strong as death,
passion fierce as the grave.
Its flashes are flashes of fire,
a raging flame.
7 Many waters cannot quench love,
neither can floods drown it.
If one offered for love
all the wealth of one's house,
it would be utterly scorned.
Thought for the Day
Even though we are nothing compared to the greatness of God revealed in creation, we are everything to God.
Music