---
---
"Get off your high horse!" Of course in the various accounts of Paul's conversion there was no horse! We are told, 'he fell to the ground'. The image, though, does illustrate something of Paul's experience: a self-made perfectionist realising that he has been distancing himself from the ground, (in Latin the 'humus'), of a humble relationship with God and with others. And for a time, his world of clarity and certainty is plunged into darkness and confusion. It is only at the hands of others, firstly his travelling companions and then at the hands of Ananias, that his sight is restored with a new vision of the world.
At the start of Holy Week we see Jesus, the Messiah, entering Jerusalem on a donkey, to enter his Passion. We can be plunged into darkness and confusion as we consider what will happen to Him. We, too, need to get down from our 'high horse' and let our Lord take us by the hand.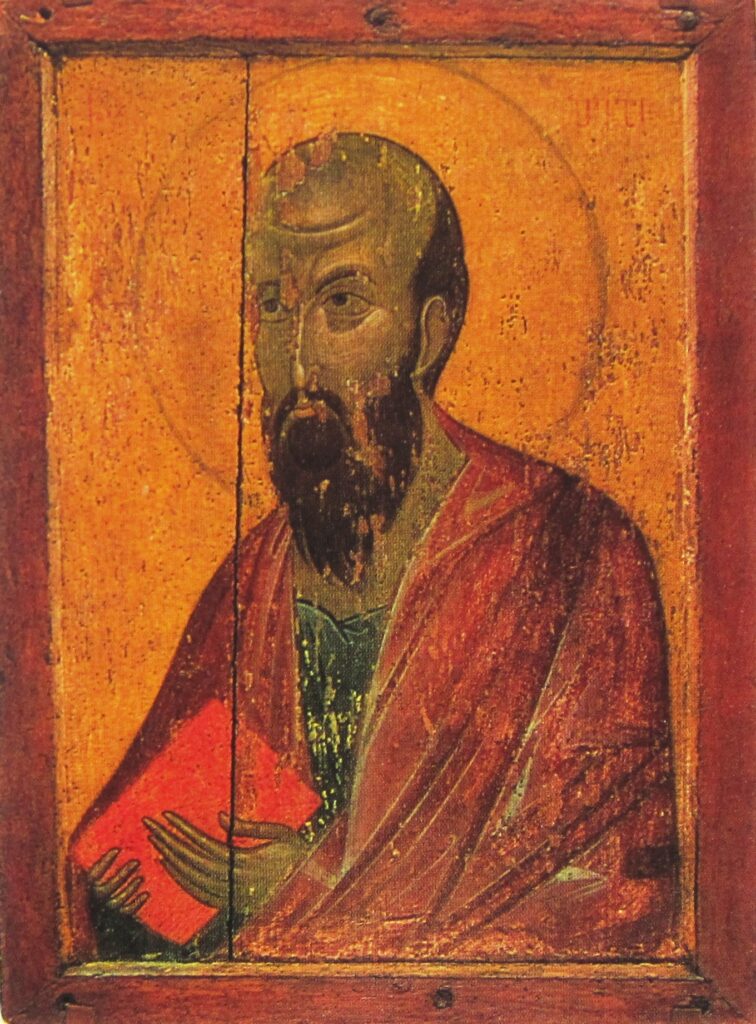 Name: Saul of Tarsus
c 5 AD: Born.
31-36 AD: Conversion
c46-57 AD: Missionary work in the Mediterranean area.
57 Taken prisoner in Jerusalem and eventually moved to Rome.
c60-62 Prisoner in Rome
c64-67 Paul executed in Rome.
Quote
God said to me, "My grace is sufficient for you, for My power is perfected in weakness." Therefore I will boast all the more gladly in my weaknesses, so that the power of Christ may rest on me."

Second Letter of Saint Paul to the people of Corinth
Today's Scripture
Acts 9: New Revised Standard Version, Anglicised
Meanwhile Saul, still breathing threats and murder against the disciples of the Lord, went to the high priest 2 and asked him for letters to the synagogues at Damascus, so that if he found any who belonged to the Way, men or women, he might bring them bound to Jerusalem. 3
Now as he was going along and approaching Damascus, suddenly a light from heaven flashed around him. 4 He fell to the ground and heard a voice saying to him, 'Saul, Saul, why do you persecute me?' 5
He asked, 'Who are you, Lord?'
The reply came, 'I am Jesus, whom you are persecuting. 6
But get up and enter the city, and you will be told what you are to do.' 7
The men who were travelling with him stood speechless because they heard the voice but saw no one. 8
Saul got up from the ground, and though his eyes were open, he could see nothing;
so they led him by the hand and brought him into Damascus. 9
For three days he was without sight, and neither ate nor drank.
Thought for the Day
Have you ever had a dramatic experience that changed your life?
Imagine Jesus leads you by the hand.
Music
Donation
We are happy to provide this retreat for free. But we do have expenses, so if you appreciate it, we would be grateful for a donation of whatever size you can afford.